Date :
21st March 2016 - 24th March 2016
Location :
Guildford, United Kingdom
Abstract :
Role of energy management in all-types of communication networks is considered as a foremost future action to build future sustainable communication networks for everyone and everywhere. Stemcom 2016 will position the emerging applications, services and engineering frameworks to further innovate the concept of Energy efficiency in emerging complex communication systems; discover the new potential of technology and tools and further facilitate the energy efficiency practices for 5G communication networks and beyond. Stemcom has 4 pillars of interest: - Energy Management in emerging communication systems - Energy Management tools and techniques in communication systems - Energy Management practices in communication systems - Emerging and Selected areas for energy management in communication systems Stemcom will feature a comprehensive technical program including research and positions papers, a number of tutorials and special sessions on applied research and industrial practices. Stemcom will also include Demo and Exhibition program, panel presentations – composed of regional and international panelist and keynote speakers from distinguished researchers. The conference will create a forum for researches, and practitioners from both academia and industry to identify and discuss the significance of energy efficiency in 5G network and to publish the key research results to disseminate the state-of-the-art concepts and techniques in all-aspects of energy management in complex communication systems and technologies pertaining to 5G networks. The conference will also serve as a prolific opportunity to educate about, promote and accelerate system and technological evolution toward energy management in 5G networks.
---
---
---
---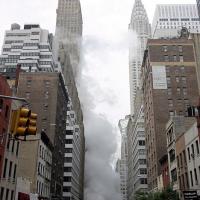 2 Years ago
Ancient tsunami claimed to be 270 meters tall
---
---
---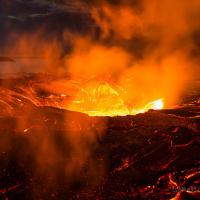 2 Years ago
Life was there on earth from very early era
---
---
---
---
---