Date :
9th December 2015 - 10th December 2015
Location :
Midrand, South Africa
Abstract :
There is a growing shortage, and hence opportunity, for Electrical and Instrumentation (EI) technicians, technologists and engineers in the oil and gas industry. This is due to an increasing need for higher technology methods of obtaining and processing oil and gas as it is a finite declining resource. The price of oil is heading upwards steadily, thus making personnel and their associated oil and gas expertise in these industries even more valuable. The technical challenges of extracting oil and gas are becoming ever more demanding, with increasing emphasis on more marginal fields and previously inaccessible zones such as deep oceans, Polar regions, Falkland Islands and Greenland. The aim program is to provide you with core EI engineering skills to enhance your career, and to benefit your firm. This course provides a whole spectrum of activities ranging from basic electrical and instrumentation engineering to advanced practice including hazardous areas, data communications along with a vast array of EI equipment utilised in an oil and gas environment as well as practical treatment of electrical power systems and instrumentation within the oil, gas, petrochemical and offshore industries. Whilst there is some theory this is used in a practical context giving you the necessary tools to ensure that the EI hardware is delivering the results intended. No matter whether you are a new electrical, instrumentation or control technician/technologist/graduate engineer or indeed, even a practising facilities engineer, you will find this course beneficial in improving your understanding, skills and knowledge.
---
---
---
---
---
---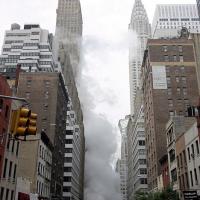 2 Years ago
Ancient tsunami claimed to be 270 meters tall
---
---
---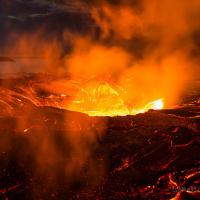 2 Years ago
Life was there on earth from very early era
---
---
---