Project Management - Auditing Problem Projects
April 05, 2017
2928 Views
0 Likes
0 Comment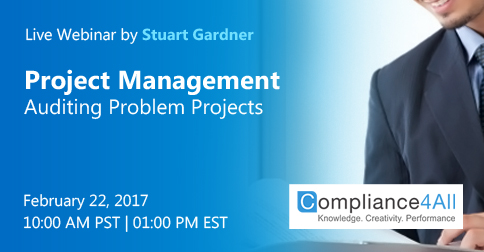 Overview:
Every project undertaken is not a guaranteed success; there are many things that can and do go wrong. Overly optimistic budgets or underfunded projects can result in shortcuts or unrealistic pressures on those working on the project.

Why should you Attend:
Projects are central to the success of organizations. From meeting new regulations, developing new products, entering new markets, downsizing, implementing an Enterprise Resource Planning system are all projects. Any one of these can bring significant benefits: the downside is they may bring an organization to it's knees if they fail.

Areas Covered in the Session:
Criteria for a successful project
Project lifecycle
Managing external resources
Project Management: methodologies
Project management performance measures
Scheduling "tricks"
Reporting
Project sabotage

Who Will Benefit:
Project managers
Audit directors, managers and staff
Risk managers

Speaker Profile:
Stuart Gardner CPFA, CISSP, CISA, CCA has more than 20 years of audit and corporate experience in a variety of sectors and industries, including government, publishing, and financial services. His experience combines audit of numerous largescale construction projects, internal controls and audit reviews, information security, relocation planning, and project risk management.
Leave a comment