Vaccines and immunotherapeutics on the rise
September 26, 2016
1625 Views
3 Likes
0 Comment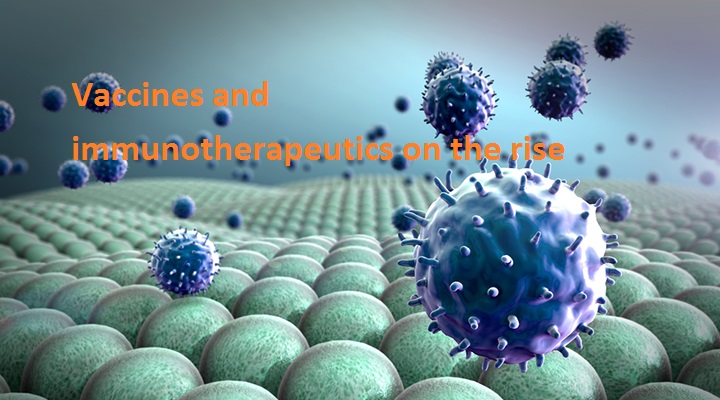 With the advent of globalization, the profile and nature of spread of many infectious diseases have changed. Earlier, many infectious diseases were limited to certain specific geographical regions. But this has changed with the emergence of the globetrotter. Additional factors such as globalization of trade and commerce and global warming have contributed significantly to propelling and motivating people to travel more and more all over the world. This trend has brought about a perceptible increase in the incidence and spread of infectious diseases globally.
NGOs and others step in
Keeping this development in mind, government agencies, non-profit organizations, philanthropic groups and related agencies/institutions have been active in both funding vaccination programs for regions where infectious diseases are rampant, as well as for dealing with new outbreaks.
Impetus in research and the development of improved vaccines and their manufacture and control are an offshoot of these developments. However, one of the major challenges relating to vaccines is transporting them and using them in areas in which the climate is detrimental for their sustenance.
In order to overcome these, programs which aim at addressing the intricacies of supply chain management and stability issues taking the challenges they pose into consideration, need to be implemented. An abundant corpus of trained and qualified staff from a number of disciplines is an absolute need for implementing such a program.
A learning session to help understand these
To help health professionals get a complete understanding of the way vaccines and immunotherapeutic drugs work; MentorHealth, a world-renowned provider of professional trainings for the healthcare industry, is organizing a webinar.
Enrolling for this webinar is simple: All that you need to do is visit http://www.mentorhealth.com/control/w_product/~product_id=800841LIVE/
The speaker at this webinar, Patrick Crowley, will cover the topic of development programs for immuno oncology products, which also require staffing by similarly skilled professionals.
This is a highly useful session for those in the profession of vaccines and immunotherapeutics, such as staff engaged in discovery, development and manufacture of conventional medications, engineering professionals involved in facility construction, or repurposing, Regulatory Affairs professionals or staff at medicines Evaluation Agencies, or those seeking career-change opportunities. It helps them to develop an understanding of the concepts, constraints and opportunities associated with vaccine products.
Useful for a number of kinds of professionals
The subject matter of this webinar is well suited for professionals who are experts in the various disciplines associated with conventional medications, or what are called the "small molecules". It will help them to expand and develop their skills by involvement in vaccine-related programs including immuno-oncology.
The speaker will cover the following areas at this webinar:
o History of and development of vaccine concepts
o Fundamentals of vaccination
o Vaccine Types
o Administration of Vaccines
o Future Concepts
o Immuno-Oncology
o Vaccine Manufacture
Contact Information:
+1-800-385-1607
Leave a comment