Body Cameras On Cops can prevent violence
December 26, 2014
963 Views
0 Likes
0 Comment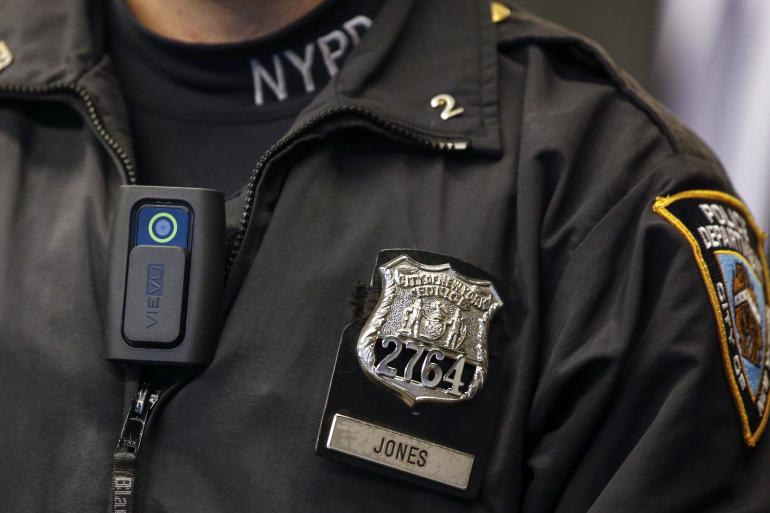 Body cameras on police officers may reduce abusive behavior both by and against officers, a study has found.
Researchers from the University of Cambridge in the U.K. published the results of an experiment they conducted on the cameras' effects in Rialto, Calif. in 2012. The year-long study found that use of force by camera-wearing police fell by 59 percent and reports against officers dropped by 87 percent against the previous year's figures.
While the technology helps capture evidence for potential use in court, its greatest benefit may be preventing escalation to violence in the first place, the investigators said-in short, people tend to behave when they know they're on camera.
However, the research team caution that the Rialto experiment is only a first step, and that more needs to be known about the impact of body-worn cameras before police departments are pressured into adopting the technology.
Vital questions remain, they explained, about how routine provision of digital video as evidence will affect prosecution expectations, and the storage technology and policies that the immense amounts of new data will require. President Obama recently promised to spend $75 million of federal funds on body-worn-video to address persistent protests over police killing unarmed black men.
Some question the merit of camera technology given that the officer responsible for killing Eric Garner-a 43-year-old black man suffocated during arrest for selling untaxed cigarettes-was acquitted by a grand jury even though a bystander filmed the altercation on a cell phone. Footage showed an illegal 'chokehold' placed on Garner who repeatedly states: "I can't breathe." (A medical examiner ruled the death a homicide).
For the Cambridge researchers, the Rialto results show that body-worn-cameras can reduce the need for such evidence by preventing excessive force in the first place.
"In the tragic case of Eric Garner, police weren't aware of the camera and didn't have to tell the suspect that he, and therefore they, were being filmed," said Barak Ariel of Cambridge's Institute of Criminology, who conducted the experiment with Cambridge colleague Alex Sutherland and Rialto police chief Tony Farrar.
"With institutional body-worn-camera use, an officer is obliged to issue a warning from the start that an encounter is being filmed, impacting the psyche of all involved by conveying a straightforward, pragmatic message: we are all being watched, videotaped and expected to follow the rules," he said.
The idea behind body-worn-video, in which small high-definition cameras are strapped to a police officers' torso or hat, is that every step of every police-public interaction-from the mundane to those involving deadly force-gets recorded to capture the closest approximation of actual events for evidence purposes, with only case-relevant data being stored.
In Rialto, police shifts over the course of a year were randomly assigned to be either with or without camera, with video covering over 50,000 hours of interactions. Ariel and colleagues are replicating the Rialto experiment with over 30 forces across the world, and early signs match the Rialto success, Ariel said.
Body-worn cameras seem very cost-effective: analysis from Rialto showed every dollar spent on the technology saved about four dollars on complaints litigations, the researchers added. But with technology becoming cheaper, the sheer volumes of data storage could become crippling.
"User licenses, storage space, 'security costs', maintenance and system upgrades can potentially translate into billions of dollars worldwide," Ariel said.
And, if body-worn cameras become the norm, what might the cost be when video evidence isn't available? "Historically, courtroom testimonies of response officers have carried tremendous weight, but prevalence of video might lead to reluctance to prosecute when there is no evidence from body-worn-cameras to corroborate the testimony of an officer, or even a victim," said Ariel.
The study is published in the Journal of Quantitative Criminology.
Source: 
www.world-science.net
Leave a comment