Curiosity readings point to mysterious, pulsing source of methane on Mars
December 18, 2014
872 Views
0 Likes
0 Comment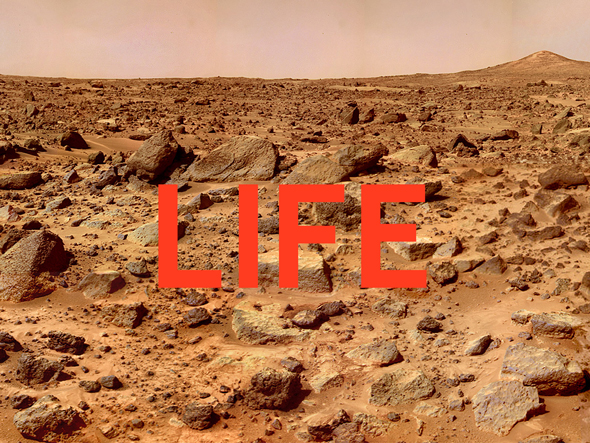 Levels of the organic gas methane are periodically spiking at the Gale Crater on Mars-suggesting something, possibly something alive, is creating the substance, scientists say.
Most of Earth's methane production has a biological origin, but there are other ways methane, the simplest organic molecule, can arise naturally. Organic molecules are carbon-based and are essential ingredients for life.
The new findings, from the NASA Mars rover Curiosity, are published this week in the research journal Science.
Investigators said the findings suggest that the methane level in Mars' atmosphere at the 154-km (96 mile) wide crater is generally lower than models predict, but that it spikes often. This implies the gas arises periodically from some nearby source, they added.
The scientists, from the NASA Jet Propulsion Laboratory in Pasadena, Calif. and other institutions, used 20 months of data collected by instruments on Curiosity to gauge levels of the gas at crater, near where the rover landed.
Their study found that the stable, background level of atmospheric methane is less than half of what was expected from known processes, such as the light-induced breakdown of dust and organic materials delivered to Mars by meteorites.
However, the researchers also found that this background level of methane spiked about tenfold, sometimes over the course of just 60 Martian days, which was surprising because the gas is expected to have a lifetime of about 300 years. The results suggest that methane is occasionally produced or vented near the crater, which is near the Martian equator, they added.
NASA originally chose Gale Crater, which has a mountain in the middle of it, as a landing site for the rover because there were signs of water in the area. The crater is believed to have formed with a meteor hit Mars in its early history, about 3.5 to 3.8 billion years ago.
The announcement comes just weeks after another report concluding that a Martian meteorite called Tissint contains organic molecules of possible biological origin.
[embedyt][/embedyt]
source: 
http://www.world-science.net
Leave a comment