Earth's population won't stabilize this century :study found
September 21, 2014
795 Views
0 Likes
0 Comment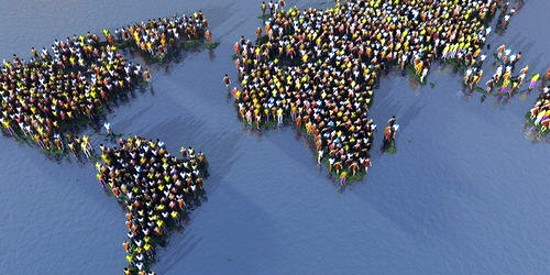 A new report suggests Earth's population will keep rising through this century-contrary to past projections that it would stabilize, peaking around 2050.
The new work, based on a statistical analysis of the most recent population projections from the United Nations, points to Sub-Saharan Africa as the main engine behind the surprising growth. Patrick Gerland of the U.N.'s population division and colleagues at several universities applied what they described as advanced techniques to the latest U.N. data to estimate future demographic trends, like fertility and life expectancy.
They estimate an 80 percent chance that the world population, now 7.2 billion, will grow to between 9.6 and 12.3 billion by the century's end. The main reason is an increase in the projections for Africa; demographers had projected that fertility there would drop, but the researchers concluded that levels of fertility throughout the region are persistently high.
Furthermore, many African women are still having larger families, with a median of 4.6 children, in part due to lack of contraceptives, the researchers said. Mortality from HIV has been reduced in Africa, too, further contributing to population growth. Older people will probably make up more of the population as well over time, the investigators said.
They warned that rapid population increase in high-fertility countries can create challenges ranging from depletion of natural resources to unemployment to social unrest. The growth could be moderated, the researchers say, by greater investments in girls' education and family planning programs that provide contraceptives; both factors influence fertility. The report is published in the Sept. 19 issue of the journal Science.
source :
www.world-science.net
Leave a comment