New-found gene could play role in aging from birth
July 22, 2014
814 Views
0 Likes
0 Comment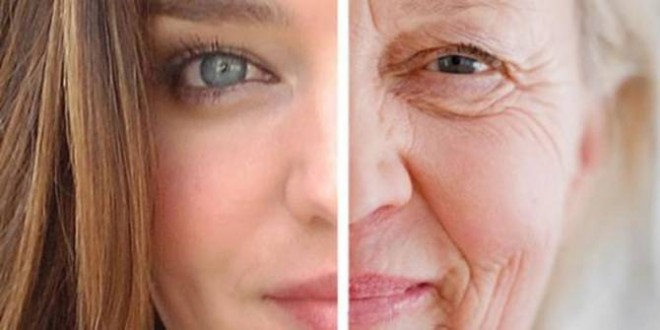 It's something of an eternal question: Can we slow or even reverse aging? Although genetic manipulations can alter some cellular pro­cesses, not so much is known about the mechanisms of the aging process in liv­ing things.
Now sci­en­tists have found in animal mod­els that one gene plays a surprising role in ag­ing that can be de­tected early on in de­vel­op­ment. They say the dis­cov­ery could point to­ward the pos­si­bil­ity of one day us­ing ther­a­peu­tics, even some com­monly used ones, to manipulate the ag­ing process it­self.
This "de­vel­op­mental gene, known as Sp­ns1, may me­di­ate the ag­ing pro­cess," said Shuji Ki­shi, a pro­fes­sor at the from the Flor­i­da cam­pus of The Scripps Re­search In­sti­tute who led the stu­dy, pub­lished by the jour­nal 
PLoS Ge­net­ics
. "Even a par­tial loss of Sp­ns1 func­tion can speed ag­ing."
Us­ing var­i­ous ge­net­ic ap­proaches to dis­turb Sp­ns1 dur­ing the em­bry­on­ic and/or lar­val stages of ze­brafish-which have emerged as use­ful for stu­dying dis­eases as­so­ci­at­ed with de­vel­op­ment and ag­ing-the sci­en­tists said they pro­duced some mod­els with a short­ened life span, oth­ers that lived long lives.
While most stud­ies of "senescence"-de­creases in a cel­l's pow­er of di­vi­sion and growth-have fo­cused on lat­er stages of life, the new study ex­plores early stages. "Muta­t­ions to Sp­ns1 both dis­turbs de­vel­op­mental se­nes­cence and badly af­fects the long-term bio-chronological aging pro­cess," Ki­shi said.
The study found that Sp­ns1, along with a pair of "tumor sup­pres­sor genes," called be­clin 1 and p53, can influence senescence through two dif­fer­ent mech­a­nisms: the Sp­ns1 de­fect was en­hanced by Be­clin 1 but sup­pressed by 'basal' p53. Sp­ns1 also was found to hinder au­tophagy, a pro­cess where­by cells re­move unwanted or destructive proteins and bal­ance en­er­gy needs during various life stages.
Build­ing on their in­sights from the stu­dy, Ki­shi and his col­leagues not­ed in the fu­ture ther­a­peu­tics might be able in­flu­ence ag­ing through Sp­ns1. He said a com­monly used ant­ac­id, Prilosec, has been shown to tem­po­rarily sup­press au­tophagic ab­nor­mal­ity and se­nes­cence seen in the Sp­ns1 de­fi­cien­cy.
Source :
world-science.net
Leave a comment